Mission Resource
Click here to Join the Mission Resource Email list.
We provide this Mission Resource so you can pull ideas from it, engage your children with missionary activities, and teach them about the missions. Archbishop Perez has asked that all Archdiocese of Philadelphia schools and PREP programs prioritize the Mission Societies. [Letter from the Archbishop can be found HERE) We understand that you cannot possibly use all of these resources, but you are asked to implement them however possible!
2023-2024
November- Thanksgiving, Advent, Epiphany
This issue includes seasonal prayer resources and information on Mite boxes and the Christmas Art Contest.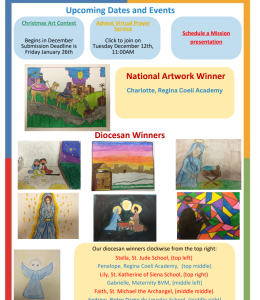 This issue includes an emphasis on Angels as messengers of God. We are called to be missionary and share the Gospels, similar to Angels. Check out the back-to-school prayer service, supplemental classroom activities, our featured Missionary Saint and a Missionary story about Malawi.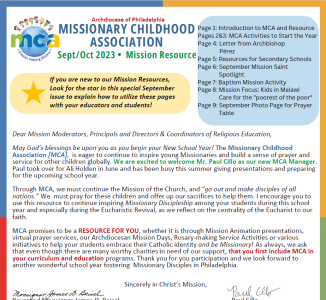 January- Catholic Schools Week
February- Lent
May- Mary End of the School Year
Find Archived Resources HERE
Schedule a Mission Presentation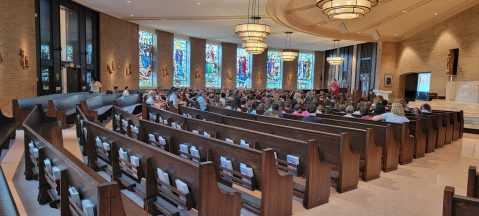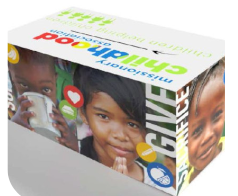 Order Mite boxes to raise money for MCA by contacting MCA@archphila.org
Our MCA Manager, Paul Cillo, is excited and available to visit your parish and school and to give a mission presentation. Presentations can be given:
As a school or PREP assembly
To a class, youth group, VBS, or at a parent meeting
All presentations are tied back to our call to be Missionary Disciples and to the amazing work of Missionaries.
Past topics have included.
Discernment and Vocation, First Eucharist talks and retreats, Confirmation, passing on the faith to your kids, and works of mercy.
Eucharist Passport
This year, in the spirit of the National Eucharistic Congress, we created a missionary passport to help kids grow in devotion to Jesus present in the Eucharist.
The passport includes 10 different activities ranging from discussing scripture to doing service and going to Eucharistic adoration to praying the World Mission Rosary. Kids that complete 5 activities will receive their own World Mission Rosary. Lesson plans for teachers and catechists.