Come Let Us Adore Him . . . Come, Behold Him . . .
Born the King of Angels and Love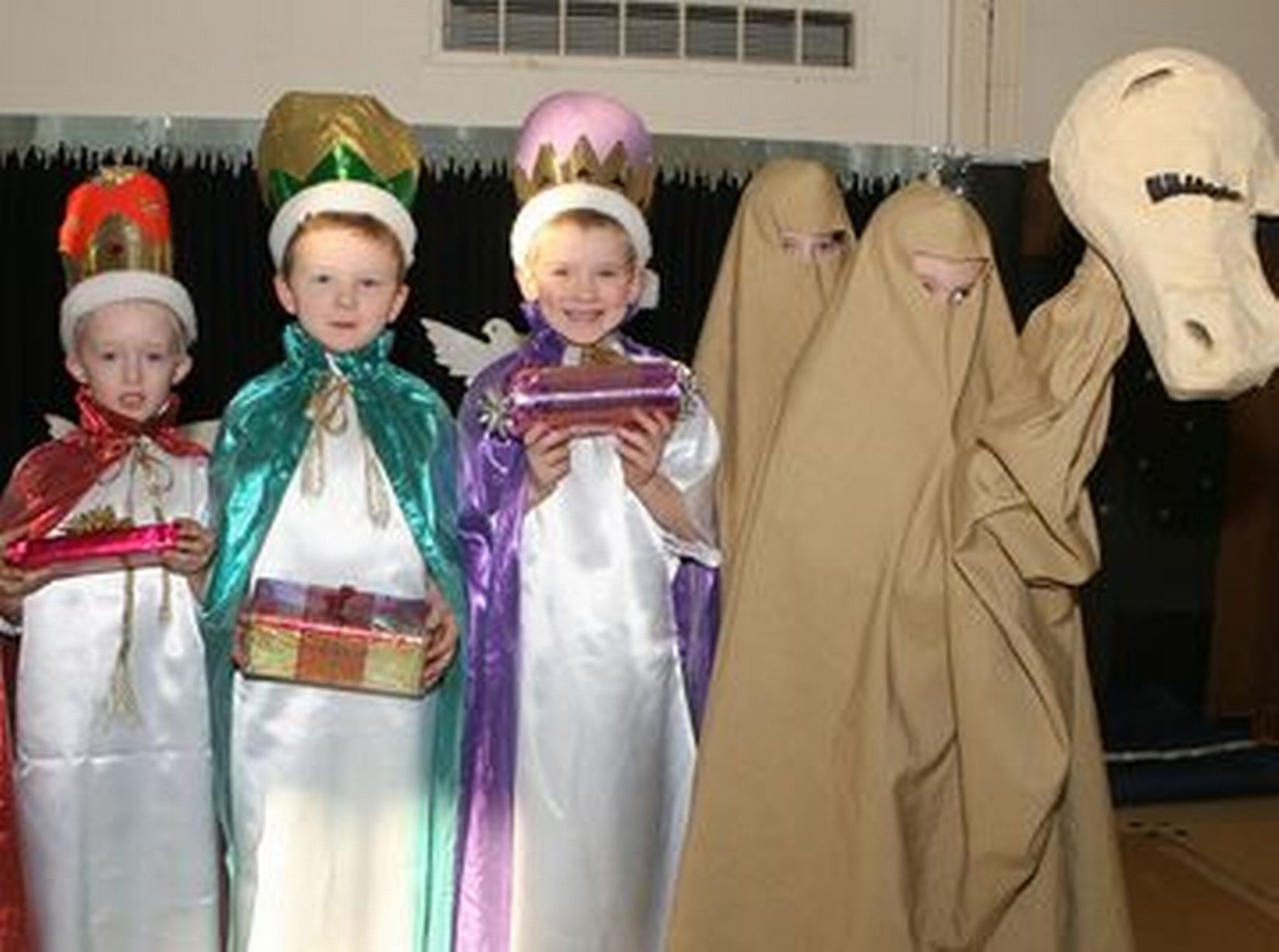 God bestowed the Gift of His Son Jesus to us.  The feast of Christmas reminds us that God is Love.  At Christmas, Mary felt this love on the night that our Jesus was born.  The shepherds and the Magi, called by God and His angels, searched for Jesus and shared in that same love. This love found at Jesus' birth, is the same love that stirs in Missionaries today.  They are called by God to search for Jesus and share His love.  Jesus, for Missionaries, is found in the children most in need. 
This love is being shared by Missionaries like Sister Clara and the Sisters serving Saint Anthony Parish in Mohipara, Bangladesh.  The Sisters, with your Christmas gift to the Missionary Childhood Association, one of the Societies, can help reach out to 296 poor village children to share their Catholic faith.  And with the Sisters' education and care, these children from Bangladesh and many more in the Missions, will know Jesus and His Love, especially those with disabilities and special needs.
This Christmas season, when you offer $60, about $2 a day for all of Advent, you provide a Religious Sister, like Clara, with the help and materials she needs to serve children. 
Behold Him . . . Born the King of Angels and of Love
 For more on how you can help more children in the Missions during this season of Advent and beyond, click HERE
Students in our Archdiocesan Catholic Schools used their talents to depict Christmas. 
Through their eyes and witness, it provides us with stories of our Faith. 
Congratulations!
Missionary Childhood Association 2021-2022 CHRISTMAS ARTWORK WINNERS
Two National Winners were named
Chloe C. ● Maternity BVM, Philadelphia
Josephine T. ● Notre Dame de Lourdes, Swarthmore
Chloe and Josephine were among twenty-four winners selected from dioceses across the United States. Their artwork will be displayed at the Basilica of the National Shrine of the Immaculate Conception in Washington, D.C. during this Advent and Christmas.  Chloe and Josephine will be a part of a National Day of Recognition and receive a Commemorative Plaque. 
If you have children or grandchildren that would like to participate in next years contest,
ENTRY BLANK – CLICK HERE
NATIONAL WINNER – Chloe C. 

 
NATIONAL WINNER-Josephine T. 
ARCHDIOCESAN WINNER
– Naomi C.



Christmas Artwork Archdiocesan Winners
Kennedy A.-Saint Peter the Apostle, Phila
Nina L.-Maternity BVM, Phila
Naomi N.-Regina Coeli, Abington
Destiny R. -Regina Coeli, Abington
Ben W.-Saints Joseph/Robert, Warrington

ARCHDIOCESAN WINNER-Kennedy A.


ARCHDIOCESAN WINNER
-Destiny R.
As ARCHDIOCESAN WINNERS, their artwork was displayed at the Archdiocesan celebration of World Mission Sunday on October 23rd, and in the Pontifical Mission Societies annual Christmas card and communications.