Little Way Giving Day
Join us on October 1st to live
and give like St. Thérèse
St. Thérèse, in her "little way" prayed and sacrificed unceasingly for the Missions.
What could be a better way to celebrate the Feast day of St. Thérèse, the Patroness of the Mission Societies? LIVE & GIVE on this DAY like St. Thérèse! She gave her life in prayer and sacrifice for the people who were working tirelessly in Mission lands. Join us on OCTOBER 1st TO DO THE SAME! We are all called to take part in the Church's Missionary work. While we may not travel to another country to do so, we need to allow ourselves to be moved by the Holy Spirit, and offer our gifts and prayers – so that others may come to know and to believe in Jesus.  
October 1st is in 15 days!
Can you put $1 aside for the Missions, and donate $15 dollars on this Little Way Giving Day?
Just $1 a day for 15 days can help provide school supplies for a new classroom in Papua New Guinea, where they both learn and attend Mass outdoors.
$15 fills a water truck in Haiti for distribution to those with no access, helping to prevent cholera.
$40

helps support one child in the Philippines, providing food, shelter and education for almost half a year
In living out her life of faith, St. Thérèse sensed that everything that she was able to accomplish came from a generous love of God in her life. She was convinced that at the end of her life she would go to God with empty hands. Why? Because all was accomplished in union with God.
We're not asking for empty hands, just a small gift for those in Missionary lands that desperately need our help. With a Mission – Spirited heart like St. Thérèse, will you help us help those in Mission lands?
Continue to Join Us for the Live World Mission Rosary!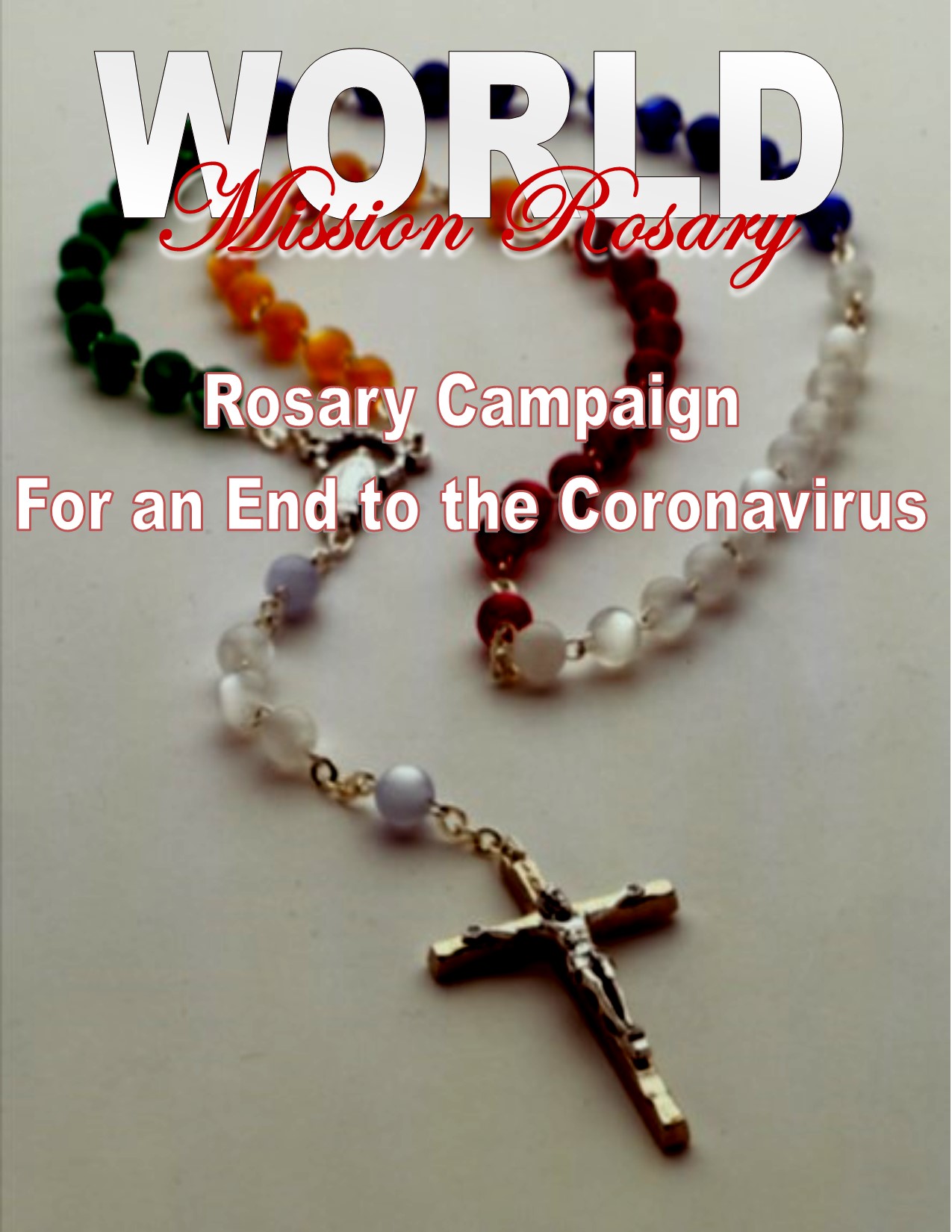 Join us on THURSDAYS for the
Archdiocesan Rosary to pray for an End to the Coronavirus
This Thursday, September 17  at 8PM 
With Special Guest:
Brother Dennis Lee, FSC
From the De La Salle Christian Brothers
A couple thousand people have regularly been praying the ROSARY LIVE! in the Archdiocese. United in this most powerfully prayer, we ask for the miraculous intercession of the Blessed Virgin Mary to end to the Coronavirus ESPECIALLY NOW on THURSDAYS, as we pray in unity for our Brothers and Sisters in Mission lands world-wide. Each decade, praying for each of five Mission areas, including the Americas.
SCHEDULE:
Every week,  on Thursday at 8:00PM
through OCTOBER, the month of Mission & the Rosary . . . or longer
[Zoom link]
OR DIAL-IN BY TELEPHONE
Dial: (646) 558-8656
Enter the Webinar ID: 494 480 541
International dial-in numbers available or 
Click here
For more details, visit 
HERE
We must pray the Rosary for the People in Mission Lands like Ghana…..
The poor on the streets greatly affected by COVID-19 in Ghana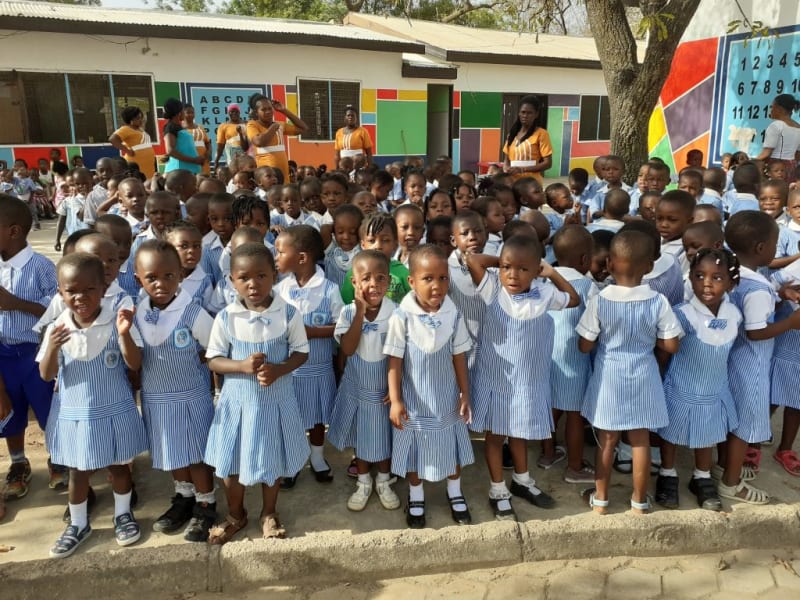 The Ancilla School in Wa, Ghana has been in existence since 2010. The school founded by the Sisters of the Handmaids of the Holy Child Jesus, started as an early childhood educational center with 35 children.  Today, the school has a population of over 2000 children!
The school in Wa provides scholarships to about 500 pupils from very poor homes and educationally disadvantaged communities.
This year, more so than any other, as in places all around the world, the Sisters of the Handmaids of the Holy Child Jesus concerned about the total well-being of children and provides for their nutritional, emotional, spiritual and health needs. Each day, children at the Ancilla School are served a nutritious breakfast, which may be their only meal of the day.  For many of the students, the meal serves as motivation as they also receive access to quality education.
Since March 15, as in our own country, schools in Ghana were asked to lockdown because of the pandemic.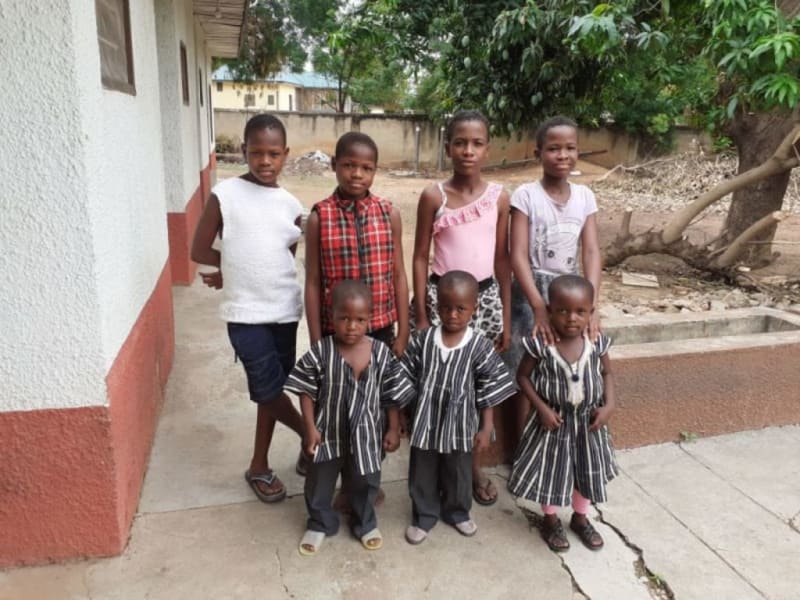 The children attending the Ancillae School in Wa, who were safe and nourished,  are suffering from hunger and deprivation.  And, unfortunately, the Sisters have lost their source of livelihood, also due to the pandemic, and can no longer support them. The Sisters of the Handmaids of the Holy Child Jesus desperately want to be there for their students in this time of difficulty. They want to provide at least one nutritious meal for them. Can you help the Sisters? Please pray for these children in Wa, Ghana and many more like them throughout Mission lands.  You can help by supporting the Pope's COVID-19 Emergency Solidarity Fund.
THE POPE'S COVID-19 EMERGENCY SOLIDARITY FUND
What we have experienced in our life recently is what life is like EVERYDAY in Mission lands. Please help us help provide for those who cannot provide for themselves. Americans everywhere are struggling . . . families can't access basic healthcare needs, food supplies are limited and everywhere folks are out of work and searching for a way of income. This is called a pandemic, but for families in the MIssions – it is a daily occurrence. ACT NOW.
Click HERE for an update on how COVID19 is affecting Missionaries and the Poor in Mission Lands