JOIN US on the ARCHDIOCESAN ROSARY
Every
Monday at 8PM
[Zoom link or Call 646-558-8656 & enter Webinar ID: 494 480 541].
---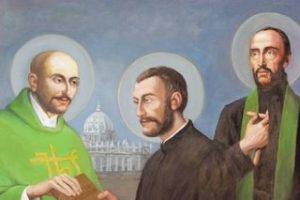 Recently, the Church celebrates the Feast of Saint Ignatius of Loyola. The founder of the Jesuits was an inspiration to Missionaries. The early Jesuits, including Saint Francis Xavier, Patron Saint of Missions, traveled the world sharing the Catholic faith to places like Africa, India, Malaysia, Indonesia and Japan. These inspired men were motivated by their motto Ad Majorem Dei Gloriam, "For the greater glory of God."
The early Jesuit priests accepted the call to be Missionaries. Thanks to Missionaries, the faith continues to take root around the world. Today, young men in Missionary Dioceses respond to God's call to be priests. Saint Peter Apostle, is dedicated to supporting the education and formation of priest and Religious around the world.
Saint Peter Apostle reminds us that we are all interconnected and dependent. While many of the priests serve their own countries, some are sent to serve in Dioceses around the world. We currently have four priests from Nigeria, two from Bangladesh and one from Sir Lanka at Saint Charles Borromeo Seminary in Philadelphia.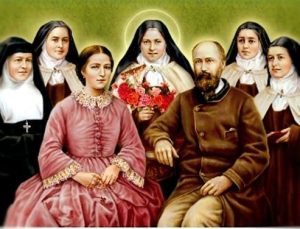 The Martin's family life centered around fostering a witness to their faith. Louis and Zélie encouraged prayer, love of God with special attention to the poor. The fact that all five Martin girls chose to enter the convent, and Thérèse rose to Sainthood and became the Patroness of the Missions, speaks volumes that the Martin domestic church bore much fruit. Follow their example and join us to pray the rosary every Monday
What is the history of the Pontifical Mission Societies in the U.S.?
Join us at the Archdiocese of Philadelphia's Eucharistic Congress on Saturday September 30th!
We will be heavily involved in the children's track sharing about how the Eucharist unities us to the universal church and sustains us as Missionaries.