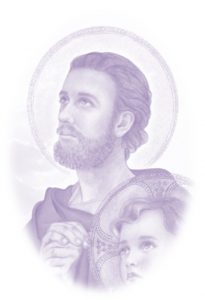 2021 is the Year of Saint Joseph, a year declared by Pope Francis to honor the 150th Anniversary of the Saint's Proclamation as Patron of the Universal Church.   The year was established so that "every member of the faithful, following his example, may strengthen their life of faith daily in the complete fulfillment of God's will."
2021 marks the year-long celebration of the Anniversary of our 110th Year supporting Missionaries and the people they serve.
And this 2021, Lent is a time for us to place ourselves anew under Joseph's protection and patronage, in imitation of Jesus and Mary. 
Lent – Fasting and Sacrifices 
Saint Joseph reminds us of the dignity of work. Lent is a time, maybe not only for physical work, but spiritual . . . Just like Joseph, if we work hard, we can increase our spirituality and perform greater acts of sacrifice, like fasting, which then strengthen our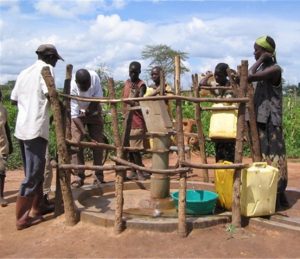 relationship with God.  This Lent will you imitate Saint Joseph and offer a sacrifice for Missionary Sisters like those who help the hungry, sick and abandoned elderly located 11,500 feet high in the South Andes Mountains. The majority of the people in the area make a living as farmers and herdsmen and are unable to help care for these vulnerable adults. Family members have had to make a heartbreaking decision to leave behind in search for employment. Consequently, the elderly live in run-down adobe homes with no electricity or indoor water sources. Sacrifice this Lent to help Religious Missionary Sisters construct a residence with a soup kitchen and rooms.
$20 provides sheets and blankets
$120 helps buy medical equipment and gives much needed medical assessments Donate to help here

Lent for Prayer & Silence
Saint Joseph teaches us about the value of silent contemplation, an essential aspect of prayer, during Lent and always. There are no recorded words of Saint Joseph in the Gospel. 
His silence considered an active listening to the will of God.  This is seen in Missionaries, like Father Joseph Lugar, in the Diocese of Nebbi, Uganda.  Father hosts Maria Night Prayer and other programs on the local Radio Maria station to lift the faithful in prayer.  The radio station and the community building its faith nightly in prayer, lacks safe drinking water. It relies on a borehole which is, at times, under repair or dry – and, as it is unprotected, also used by animals.  Father Joseph prays that funds will be raised to buy water tanks to harvest water. People here are hoping for an answer to their prayers.
A gift of $40—$1 a day during Lent can help.  Donate Here