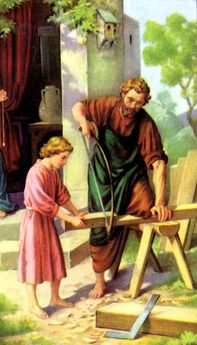 As we approach Father's Day on June 20th, and continue to celebrate this year of Saint Joseph, declared by Pope Francis, we look into the life of Saint Joseph as a Father, and model of a Missionary Disciple.
Joseph loved Jesus as a father loves his son and showed his love by giving him the best he had. Joseph, caring for the Child as he had been commanded, made Jesus a craftsman, instructing him and transferring his own skill to him. The neighbors in Nazareth would call Jesus the carpenter's son. Jesus worked diligently in Joseph's workshop and by Joseph's side.
Missionaries, like the Dominican Friars, help parents teach their children how to survive in some of the poorest conditions in the world.
In the Saint Dominic's parish community in Bahawalpur, one can find families modeled after the Holy Family.  Families here live simply; fathers for centuries have been teaching their children how to make bricks for a living.  Unfortunately, the pandemic has exposed the vulnerability and extreme poverty of this Pakistan Christian community. 
So many have lost their jobs. With nowhere else to turn, they have reached out to the Church. The Dominican Friars Missionaries, with support of the Societies, were posed to provide much-need food rations and medicine to jobless fathers for their families until they could resume their work.
The essence and ultimate meaning of Saint Joseph's life had to lie in the fulfillment of his Mission as Mary's husband and as the father of Jesus. He was born into the world to act as the father of Jesus and to be Mary's most chaste spouse, in the same way that every person who comes into the world has a specific vocation from God, in which is rooted the whole meaning of his life.  He shows us the way to be a Missionary even in our own homes.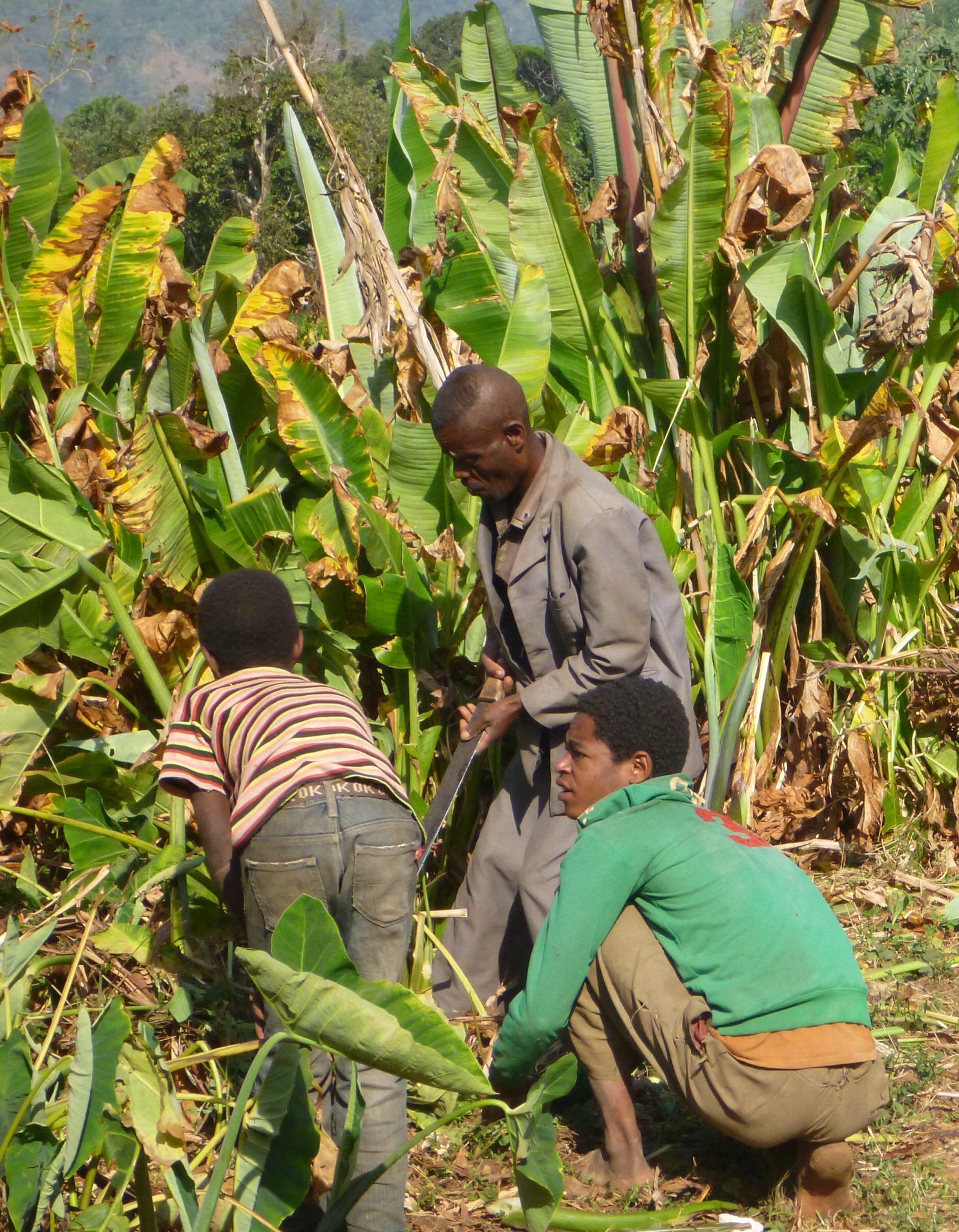 Saint Joseph, in so many facets of his life, shows us, how to live our lives as a Missionary.  It is a joy for us to share in this Anniversary year honoring Saint Joseph.  As the faithful in the Archdiocese.  Let us emulate Saint Joseph, so that we can approach daily life with hearts overflowing with love for God, a raised awareness and an ardent appreciation of the great sacrifice Jesus made for us.  We especially do this  and join together in prayer and support of Missionaries world-wide, as the Archdiocese of Philadelphia through the Societies celebrates our Anniversary of 110 Years.
You can help a father in the Mission lands pass on his trade and therefore, help the next generation.