Rekindling Faith in the Amazon: A Mission with a Global Heartbeat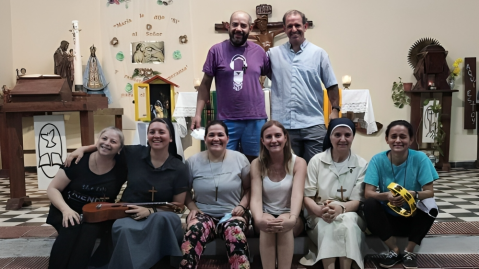 One such beacon is a mission team from Argentina currently serving in the Peruvian Amazon. Supported by the Society for the Propagation of the Faith and the Missionary Childhood Association, this team, including lay missionary Flavia Cuadro, is working diligently to serve the indigenous and settler communities in this remote part of the world.
This mission project was born from a profound call to action by Pope Francis. "The project was born from the Synod of Bishops on the Amazon (2019). Faced with this request from the Church, the Argentine Church began the project as a joint effort by the Argentine Bishops' Conference and The Pontifical Mission Societies," shared Flavia.
Monsignor Fernando Croxatto, president of the Episcopal Commission of Mission of the Argentine Bishops' Conference, played a crucial role in establishing a partnership with the Apostolic Vicariate of Puerto Maldonado in Peru.
The mission encompasses a wide range of activities, all geared towards fostering a sense of community and faith among the people of the Amazon.
"The main tasks of this missionary group involve all that this Ad Gentes Mission now covers. We focus on forming Christian communities around Jesus, discovering and supporting ministries, and allowing the Holy Spirit to guide us. Our mission field covers about 100 communities, both settler and native, belonging to the Matsiguengas and Asháninkas ethnic groups," details Flavia.
Despite the numerous challenges that the missionaries- both lay and religious- face, their faith and determination remain steadfast. "Challenges are always there, but the Lord guides us," Flavia reflects. The mission team, composed of five missionaries based in Kimbiri and Villa Virgen, is committed to carrying out this 'permanent mission'.