HELP SISTER CLAUDINE Rasoanjanahary and the community of the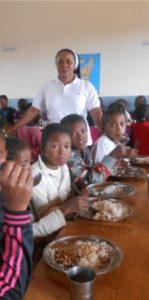 Sisters of St. John the Baptist operate residence and school for abandoned children in the village of Ambatolahy, Madagascar. There are 910,000 orphaned children in Madagascar.   Children are the most vulnerable segment of Madagascar's population. In the village, the Sisters checked many children for malnutrition and found that many were in advanced stages.  The Sisters brought the children to the Ambatolahy center and are caring for 40 children, who live in the home, and 300 children, who attend Sister Claudine's primary school.   The Sisters care and teach all of them and bring them the hope and "Good News" of Jesus into their lives.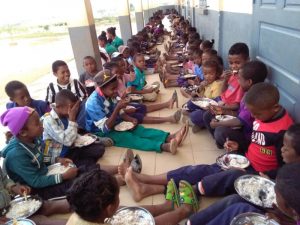 Sister Claudine is raising money to build a chicken coop for the residence and school. The coop and its chickens will provide a sustainable source of food for the community and a source of income to help pay for other needs, including healthcare and education.
"No one else listens to the poor," Sister says. "But we hear them, and they need our help."
A gift of just $20 can help this project get started!  

SOUTH SUDAN is hard hit with famine. Conflict and unrest have added to the crisis. More than 100,000 people face starvation. The famine is centered in South Sudan's Unity State, in the country's north, which has been heavily affected by the fighting.*
Families are seeking shelter, food and care in Catholic hospitals and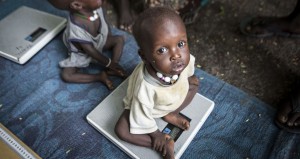 various health centers. Others are fleeing in search of safety and food. Right now, 40% of the country's population is in need of immediate assistance, or they may die of starvation.
A gift of $10 Buys 400 loaves of white bread
A gift of $50 Buys 50 cartons of milk
A gift of $100 will help to feed a village

Children remain in sharp focus for help in Sudan and South Sudan and the Missionary Childhood Association  . . . one of the Pontifical Mission Societies supporting children ministries throughout the world, is responding to the most acute needs at the grassroots levels. For example, St. Joseph's Good Shepherd School in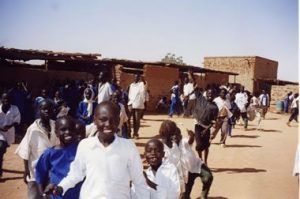 Khartoum received $5,000 – about $15 for each of the 325 students there to help children internally displaced by the conflict. Another school in Khartoum was sent $10 for each of the 520 young people. There, education focuses on peace, with each student learning, "Peace begins with me"; this will be critical to healing in South Sudan. From your pocket to their lives – a direct lifeline of love!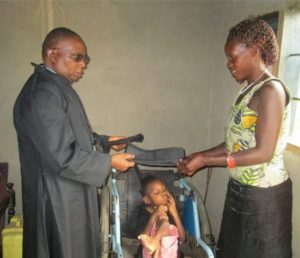 FATHER EUGENE Kalyango is a priest of the Masaka Diocese in southeastern Uganda. He is raising money to purchase orthopedic devices and pay for surgeries and physical therapy for 20 children with disabilities. The children are served by the staff of Saint Vincent Pallotti nursing home.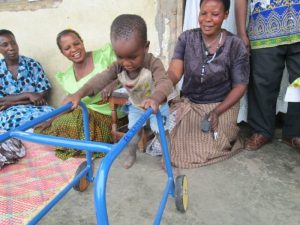 This nursing home is part of an initiative of the Masaka Diocese to help people with disabilities overcome physical and sociological barriers within their communities. The Diocesan-wide project also sponsors community-based rehabilitation programs and identifies volunteers who train community leaders in disease and injury prevention. They also teach people how to manage their disabilities and work to help the disabled gain acceptance among their peers.
A gift of $100 can purchase a walker, wheelchair or several sets of custom made crutches.  
Conditions in SOUTH SUDAN:
"The consequences of drought and famine, which since last year have been hitting these areas, have worsened because of the increased and widespread insecurity that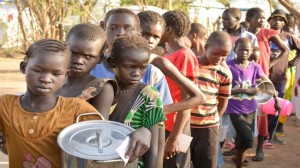 pervades the Country and undermines work, activities and trust of families and local communities. When poverty does not allow you to feed your children people use weapons and also do what they would not do in a normal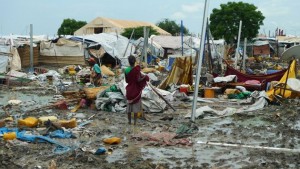 situation. Communication is blocked and transport is impossible, there are no seeds and food. And people are starving."
Catholic priests and Sisters are reaching out to bring food, care and supplies to these communities. Put resources in the hands of these first responders so they can help save lives.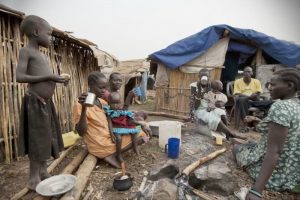 *According to Don Cante Carraro, Director of Doctors with Africa
  Excepts from Agenzia Fides,  3/23/17