The Pontifical Mission Societies would like to thank all Pastors, Parish staff, and the Faithful who truly lived out their baptismal call to be Missionary during this past Extraordinary Year of Mission.
During the Extraordinary Year of Mission Parishes all around the Archdiocese:
† Included Missionary messages in their bulletins, outreach, and Sunday/Daily homilies reminding the faithful that by our  baptismal we are called to be Missionary.
† Integrated intentions for Missionaries or for the Intercession of Missionary Saints in theirUniversal  Prayer [Prayers of the Faithful] 
† Prayed Often for Missionaries, praying the World Mission Rosary.
For pictures and more information on the…. 
Extraordinary Month of Mission Click Here
World Mission Sunday Click Here
2019 Fifth Annual World Mission Dinner Click Here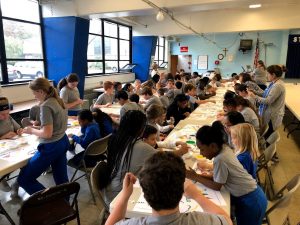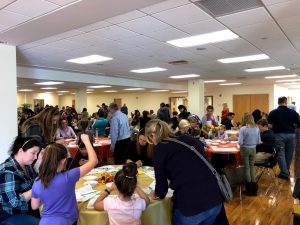 Children and families making rosaries during the EYOM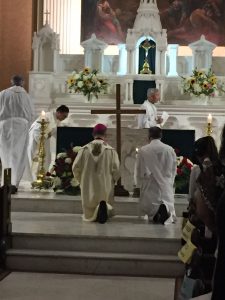 The Mission Cross, that contains a relic of the True Cross, on display at one of the Parishes it visited over the EYOM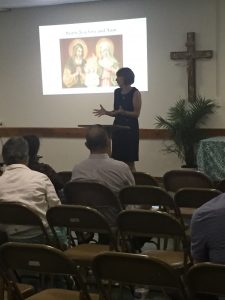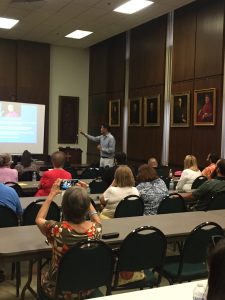 Pictures from the Summer Saint Series, that featured various presenters and Missionary Saints.  This series took place during the Summer months of the EYOM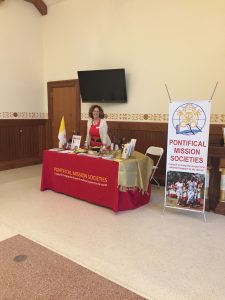 The Pontifical Mission Societies display featured here was present at numerous events and conferences over the EYOM.