Religious Brothers and Sisters around the globe are working to slow the spread of COVID-19 among the poor. The Little Sisters of St. Francis in Kenya are just one of the Religious who are in desperate need of emergency support in order to be effective in their efforts.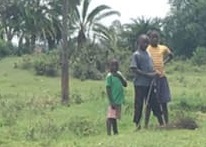 The Sisters, and so many like them, do not receive support from their government, and rely solely on US for help. Their
MISSION
is to educate the communities they serve on proper hygiene techniques and preventative measures that can be taken, as well as to equip the local hospitals. The Sisters will also provide the materials – masks, gloves, gowns, sanitizers, soap – that hospitals are lacking.
A large number of people in our country have received a stimulus check during this time and are blessed to be financially stable. Are you willing to sacrifice some of the additional funds you received for others?
The Little Sisters of St. Francis and all Missionaries who have been working tirelessly to stop the spread of the virus are most grateful for your generosity as they reach out to the poor and vulnerable.