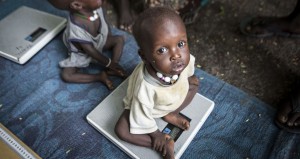 South Sudan is hard hit with  famine. Conflict and unrest have added to the crisis. After four tragic years of civil war and seven failed peace agreements, the conflict in South Sudan continues. Fighting has taken the lives of tens of thousands, imposed near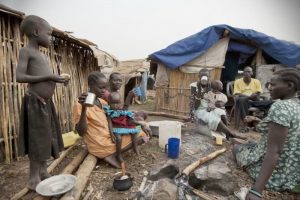 starvation conditions on about 5 million people and forced some four million from their homes. More than 100,000 people face starvation. The famine is centered in South Sudan's Unity State, in the country's north, which has been heavily affected by the fighting. 
Families are seeking shelter, food and care in Catholic hospitals and various health centers. Others are fleeing in search of safety and food. For over a year, 40% of the country's population is in need of immediate assistance, or they may die of starvation.
"The consequences of drought and famine, which since last year have been hitting these areas, have worsened because of the increased and widespread insecurity that pervades the Country and undermines work, activities and trust of families and local communities. When poverty does not allow you to feed your children people use weapons and also do what they would not do in a normal situation. Communication is blocked and transport is impossible, there are no seeds and food. And people are starving."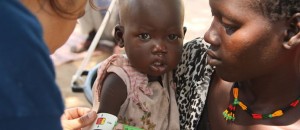 Catholic priests and Sisters are reaching out to bring food, care and supplies to these communities. Put resources in the hands of these first responders so they can help save lives.
A gift of $10 Buys 400 loaves of white bread
A gift of $50 Buys 50 cartons of milk
A gift of $100 will help to feed a village