National MCA Christmas Artwork Contest
All children in the Archdiocese of Philadelphia are encouraged to enter the annual Missionary Childhood Association Christmas Artwork Contest.  The Archdiocesan winner's artwork is displayed:
† At the Archdiocesan celebration of World Mission Sunday
† In the Pontifical Mission Societies annual Christmas card
† In the lobby of the Archdiocesan Pastoral Center during Advent
† On www.phillymissions.org
The local winning entries are also submitted to the MCA National Office for the nation wide contest.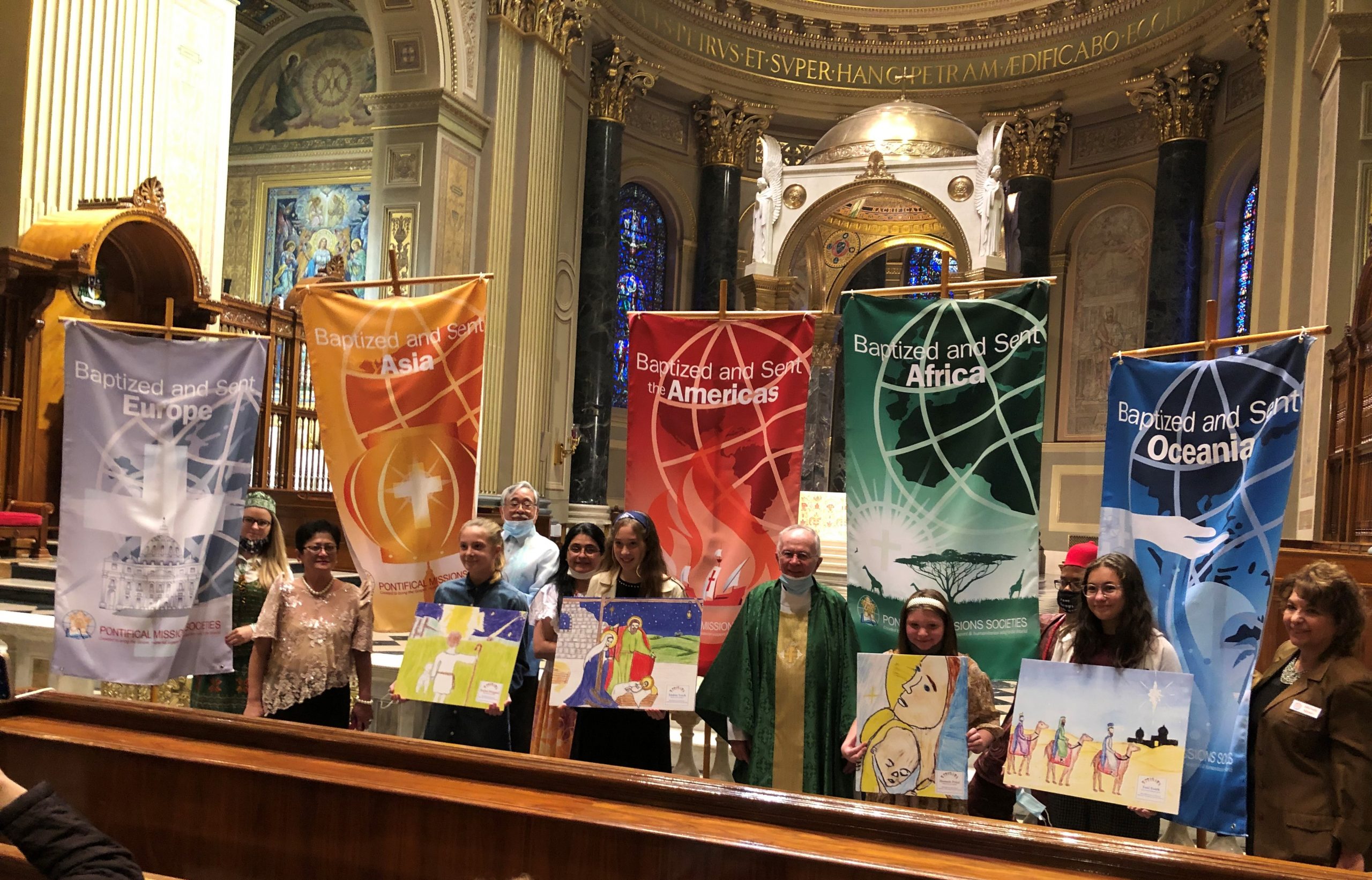 The creativity of students in the Archdiocese of Philadelphia was recognized this year, as two students were chosen as NATIONAL WINNERS of the 2019-20 Missionary Childhood Association Christmas Artwork Contest.  The Pontifical Mission Societies Christmas Card depicting the National Winners' Artwork is a familiar Christmas scene.  A special CONGRATULATIONS to our National Winners.
Toni Frank – Saint James Regional School, Ridley Park Three Wise Men
Andrea Verch – Regina Coeli Academy, Abington The Nativity of Jesus
The two student were among twenty-four selected from Dioceses across the US as NATIONAL WINNERS. The students' artwork will be recognized virtually and shown on-line throughout Advent. All winners receive a commemorative plaque of recognition. 
Congratulations Missionary Children!
Locally, MCA in the Archdiocese of Philadelphia recognizes[artwork above left to right]:
Pari Amin-Maternity BVM, Philadelphia 
Nathan Gotto–St. Francis of Assisi, Springfield
Hannah Pozzi–Saint Peter the Apostle School, Philadelphia 
Rachel Wiegand-Notre Dame De Lourdes, Swarthmore
All Winners were recognized by Archbishop Nelson J. Pérez at the Archdiocesan Celebration of World Mission Sunday on October 18. 
See this presentation and more HERE