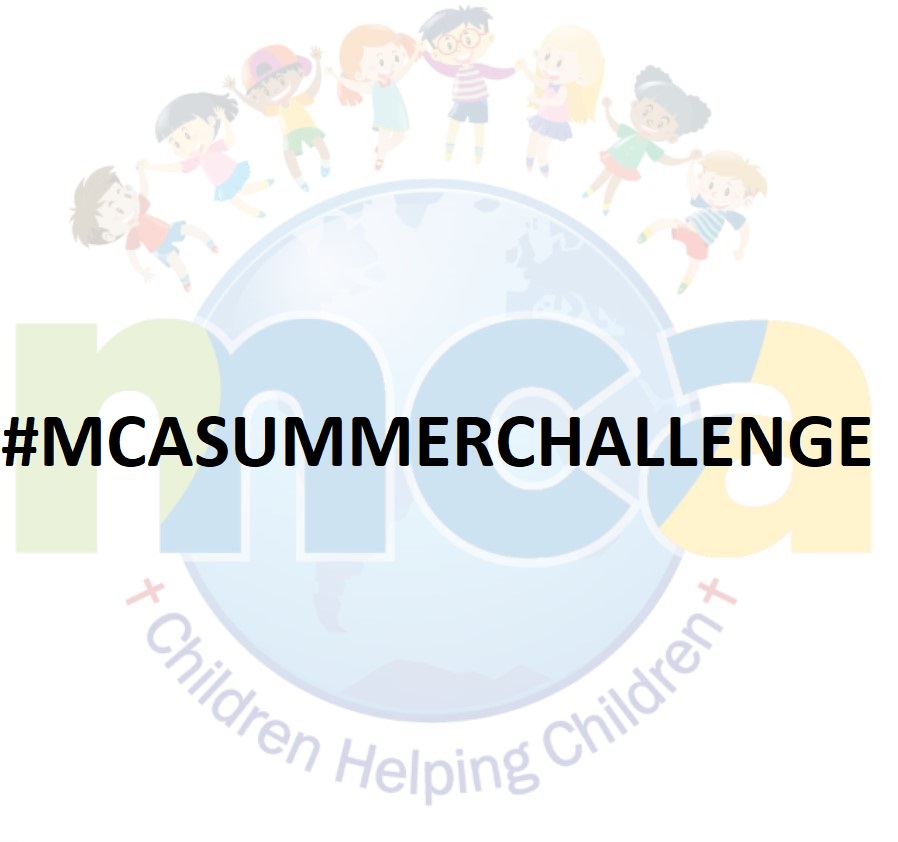 Families! Friends! Be Missionaries This Summer!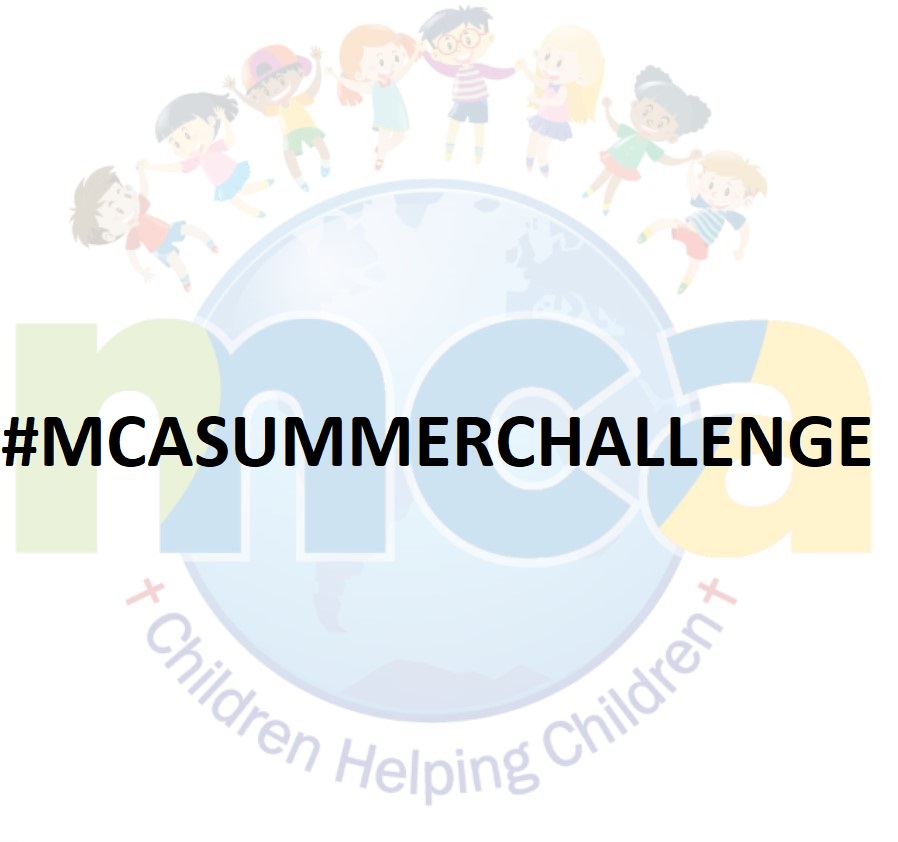 We cordially invite you and your family members to join us for the #MCASUMMERCHALLENGE!  Together, ACCEPT THE CHALLENGE to Be Missionary through Prayer and Sacrifice!   ACCEPT THE CHALLENGE & tell others so they can help children in the world supported by the MISSIONARY CHILDHOOD ASSOCIATION, ACCEPT THE CHALLENGE this Summer & invite others to do so! 

     GUIDELINES TO PARTICIPATE IN THE #MCASUMMERCHALLENGE

TO BEGIN – Sign up by sending an email to MCA@archphila.org. From this point – YOU WILL be earning MISSION Points! This email will include your first Mission Activity to add more points to your total.  Once this is done – YOU have ACCEPTED THE CHALLENGE.

The MISSION CHALLENGE is to complete all the Mission Activities listed HERE to add MISSION POINTS to your individual total. The Mission Challengers with the MOST MISSION POINTS will win one of SIX Prizes from $100 to $500 in Catholic Education Scholarships.
PRIZES: One [1] First Place Winner of a $500 Scholarship towards Catholic Education; Two [2] Second Place Winners $250 Scholarships towards Catholic Education; Three [3] Third Place Winners $100 Scholarships towards Catholic Education.  Scholarships will be provided to the Catholic institution [School, Parish or Parish Religious Education program] of the winner's choice.  Scholarship checks will only be for the individual, but only granted to the Catholic institution's name.
Each WINNER will received a personal invitation and be recognized by the Archdiocese on World Mission Sunday, October 18, 2020. Pictures posted will also appear on this website www.phillymissions.org and in publications of the Missionary Childhood Association and

Pontifical Mission Societies

in the Archdiocese of Philadelphia. All winners will receive an Certificate of MISSION HONOR Award.
Follow the MISSION CHALLENGE Points Guide

HERE

for ways to earn your MISSION POINTS.  Ways to earn Mission Points are also listed below.

You may complete some Mission Activities as many times as you want and add to your MISSION POINTS.

MISSION POINTS will ONLY be added to you and your families personal TOTAL by submitting the requested pictures, photos, written explanations, stories or artwork with the hashtag

#MCASUMMERCHALLENGE

to MCA@archphila.org. 
This is a family MISSION CHALLENGE! This MISSION CHALLENGE includes the use of Social Media.  All parents/guardians and their children – join in on the fun and post using the hashtag #MCASUMMERCHALLENGE. 
Your submission via email to the #MCASUMMERCHALLENGE provides and grants parent/guardian approval for the submitter to participate in this challenge sponsored by the Missionary Childhood Association, as one of the Pontifical Mission Societies, and all the Societies.
Some of the Mission Activities require photos [can be taken with you or your parent/guardians' cell phone] of you completing the task.  These photos DO NOT require that you or members of your family's faces are shown. 


One submission is a picture, photo, written explanation, story or artwork.  Only one submission is allowed per child/family to add MISSION POINTS.  Additional MISSION POINTS will not add to the submitting individual's total for duplicated submissions.

All submissions can also be mailed for consideration to:  Missionary Childhood Association, Archdiocese of Philadelphia, 222 N. Seventeenth Street – 8th Floor, Philadelphia, PA 19103

All submissions become the property of the Archdiocese of Philadelphia's Missionary Childhood Association and all the Pontifical Mission Societies associated with the Missions office. The Societies reserve the right to depict all or part of the submitted pictures, photos, written explanations, stories or artwork in their communications.

All Prizes Winners will be determined by the Mission representative of the Missionary Children Association in the Office of the Pontifical Mission Societies of the Archdiocese of Philadelphia.  Prize structure may be altered depended upon participation.

All decisions are final.

Contest idea and conception  owned by the Missionary Childhood Association of the Archdiocese of Philadelphia.  All rights reserved.
#MCASUMMERCHALLENGE open to families with young Catholics in grades K-8.
To add to your personal MISSION POINTS, all submissions must be postmarked or received by the

Missionary Childhood Association

no later than Friday, September 19, 2020.

To qualify to win top prizes, participants must complete a minimum number of projects totaling a minimum of 50 points.
MISSION POINTS AWARDED for the #MCASUMMERCHALLENGE

EARN One [1] Point DAILY
Say a Hail Mary for Children in the Missons EVERYDAY.  Keep a tally of how many days you remember this and send/post your total tally at the end of the Summer!
EARN FIve [5] Points

Every Mission Activity that you complete found on the  MCA Mission Resource page at www.phillymissions.org.

Watch the MCA Video on www.phillymissions.org.  Post on social media or send us an email of what you thought of the video or how it inspired you!
Submit by email your Baptismal Date [month/year if you do not know the exact date] with your name, school/parish.

Send a photo or written explanation of something your see or hear that reminds you of the Missions, being Missionary or children in Mission lands, i.e., the colors of the World Mission Rosary, a child who is praying or a child helping other children.

Post a picture of the World Mission map or send a list of the Mission areas prayed for in the World Mission Rosary, developed by Archbishop Fulton J. Sheen.
EARN Ten [10] Points
Draw and submit a picture of what it means to be Missionary

and a

MCA Member.
Create a "MISSION BOX" using an old shoe box or any box. Decorate the MISSION BOX with prayers and pictures from the Missions [many can be found on phillymissions.org], then fill the MISSION BOX with a bible, rosary, writing utencils and other things that you may need to participate in the #MCASUMMERCHALLENGE.  Send/post a photo of the MISSION BOX when you are done to collect your MISSION POINTS.


EARN Fifteen [15] Points

Post/Send a picture and story of your Favorite Saint.  Answer these questions for additional MISSION POINTS:  Were they a Missionary? How did they live out their baptismal call to be Missionary?  YOU can submit more than one Saint and receive Fifteen MISSION POINTS PLUS for each.
EARN Twenty [20] Points
Post a picture of you [or just your hands] praying the Rosary for the Missions.

EARN Twenty-five [25] Points
Look around your house for loose change  and coins [with our parent/guardian's permission, of course]. 

Post a photo of all that you collected and email or send to add to your MISSION POINTS.
EARN Thirty [30] Points
Submit an entry for the Missionary Childhood Association National Christmas Artwork Contest. For submission guidelines and more information go to www.phillymissions.org/MCA Coloring Contest.  Don't forget to post or send your Artwork.