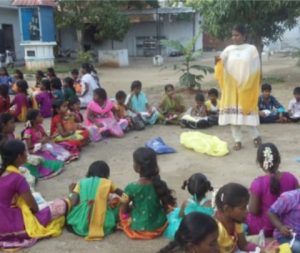 Some young women, suffering because of their family situation and poverty, are forced to live on the street in Chennai, India.  They grow up surrounded by crime, prostitution and other traumatizing experiences. Many of the girls become indifferent, suspicious, disheartened and broken by life's circumstance.  Sister Mary Gloria, a Salesian Missionary, helps restore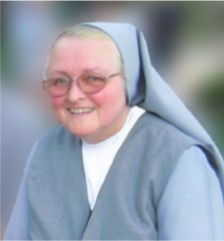 the childhood of girls living on the streets by offering simple gifts  . . . gifts so unimaginable after life on the streets: compassion, security and play. Sister Mary makes sure that those in her care are not abandoned – showing that there is hope.  She is raising money to send her girls to school, providing an education and showing them God's love – answering the call to Missionary Discipleship.
$25 provides school supplies for three girls for one year.
$100 offers educational materials to 30 girls for a year.
In another part of India, being a Missionary Disciple by upholding the respect for human life for everyone from college students to the elderly is found. A Tailoring/Embroidery Center has been established to train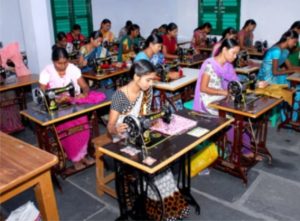 college students providing them stability and income to ensure a brighter future.  And a Home for the Aging takes care of those forgotten by their families and provide healthcare, clothing, food, purified water and the dignity to grow old.
$60 improves the life of a young or aging person in the Telangana regions of South India.
Help us help our Missionaries who are living Missionary Disciples in the 1,111 Mission Dioceses supported by the Pontifical Mission Societies.