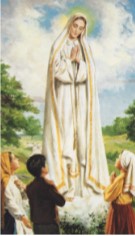 Trees blossom. Buds flower. Our world is transformed with warmth and spring in May. These changes bring about a special feeling of rebirth.  With this comes an association among the Catholic faithful to our Blessed Mother Mary.  For centuries, Catholics have devoted the entire month of May, especially in Mission lands, to Mary, the Queen of Missions. 
Pope Francis, the chief director of the Societies draws the comparison to Mary and our call to be Missionary: "Mary, Mother of the Redeemer goes before us and continually strengthens us in faith, in our vocation and in our Mission. By Mary's example of humility and openness to God's will, she helps us to transmit our faith in joyful proclamation of the Gospel to all, without reservation."
Mary's faith and example are a model for Missionaries throughout the world.  She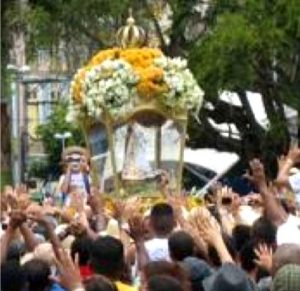 not only shows the need for prayer, as she consistently "ponders" what she is seeing and experiencing throughout the life of her beloved Son, Jesus, but also reaches outside herself and serves.
In this month of May, pray for the intercession of Mary to provide for the needs of Missionaries worldwide.
And consider helping those who follow Mary's example and "joyfully proclaim the Gospel to all" and help bring material and humanitarian support to the people where the Church is not able to support itself.
Have a Mass celebrated by a Mission priest  . . . asking for Mary's intercession.
Click HERE
Follow Mary's  example . . .
help those who bring the Good News of Jesus to
the world
. 

Donate
HERE