You Shall Be My Witnesses …through Fasting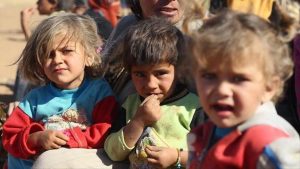 Fasting is one of the most ancient actions linked to Lent and is a way to endure to bear "witness" to Christ.  It is difficult, but most of us who fast, can and will end our fast.  We will eat again.  Millions of people in Mission lands, especially children, do not have that option. 
For example, in northern Syria, there are almost two million displaced children, some of whom have been displaced up to ten times.  Hunger saps their strength and growth, and lack of  education saps their hopes for a future.  Sister Jihane Atallah, of the Sisters of Charity in this area, helps run a school during the day and visits the poorest families in the school community at night to provide them with food. 
Also, a continent away, in the Philippines, are the Franciscan Apostolic Sisters, who run a home for children, called "Bahay-Pag-Asa," the House of Hope.  Here, orphans are fed, have shelter, receive an education and find the love of God.  
The Sisters are hoping to construct a windmill water pump system that will provide safe drinking water and run on a renewable energy source.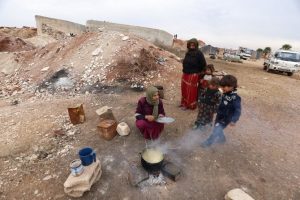 Will you give the savings from your fasting during Lent to help the Sisters?
A donation of $40, a-$1-a-day through Lent, buys a food package for a family of four and can help build a water system.