Adapting to the time in which we live for the Covid-9 pandemic, the National Day of Missionary Childhood and Adolescence [MCA] was celebrated in the Archdiocese of Santa Cruz, with the motto: "From my
home, like Teresita, I am also a Missionary!".
Archbishop Sergio Gualberti addressed the young Missionaries on Sunday, April 26, stressing that the motto is very appropriate for the circumstances we are experiencing. "If we are not allowed to leave the house, we cannot be prevented from being Missionaries, as the patroness of the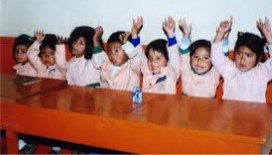 Missions, Saint Teresa of the Child Jesus said and did in her life. Missionary children and young people, following her example, in their home carry out small actions such as obeying and collaborating with their parents, doing their homework and infecting the whole family with the joy of their young life dedicated to the Lord," said the Archbishop.
Monsignor Oscar Aparicio, Archbishop of Cochabamba, for the same occasion celebrated the Mass broadcast by social media, and sent a special greeting to all members of MCA, present in various communities of the Archdiocese. "Wishing each of you a happy Easter!", he exclaimed and then exhorted "live a good celebration of the Day, as a source of joy, to be, like the Virgin Mary and the Apostles, witnesses of the Resurrection."  Monsignor Aparicio then invited the children to announce the Risen Christ in their families and throughout the archdiocese.
Mgr. Antonio Reimann, Bishop of the Apostolic Vicariate Ñuflo de Chávez, who is still in hospital after testing positive for Covid-19, sent a message to the children and young Missionaries, congratulating them on what they do and encouraging them to continue in prayer.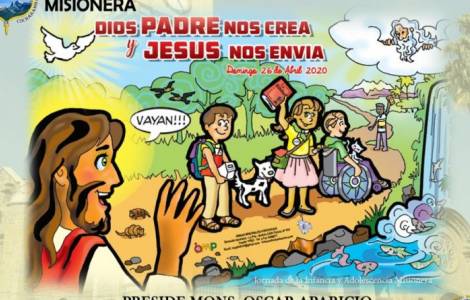 "In this period of the pandemic," the Bishop wrote, "when the doors of the churches are closed, the children of MCA are often the promoters of greeting, forgiveness, prayer and joyful sharing in their family. In this way, the Family is assimilated into a small domestic Church. God, through their innocent and trusting prayer with the whole family, help us to stop the growth of the pandemic, and they can return to the parish churches with their whole family, and also to school to continue their studies."