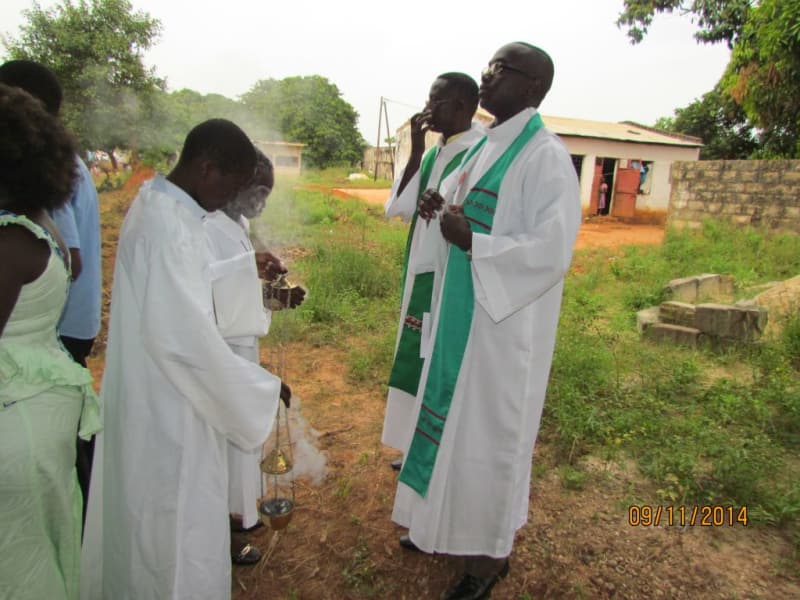 We are called to be Missionary in concrete places and relationships of our daily lives. Our Priests, Religious Brothers & Sisters and Lay people respond to this call daily in the 1,111 Mission Dioceses they serve.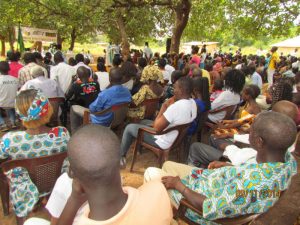 Around the globe, many of our faithful Catholic brothers and sisters dream of having a dignified place of worship.  For many, like those in the Nyahururu Diocese in Kenya, the community gathers for Mass and meetings in a small building made of mud and thatch.  Father Peter Kiarie is raising money to build a chapel and community meeting space. 
In the Diocese of Kandialang, Senegal, the faithful bring chairs and benches from their own homes and sit under the shade of a few trees to celebrate Mass.  It has been a long-time dream of Rene Assana and his family to see a chapel built and ultimately a church for this community.
Can you help these communities provide more than a mud hut to praise the Lord on Sundays?
Give $12 weekly, the average cost eating one meal out at a restaurant, to help build a Church.  This can provide for bag of cement.  Giving up this meal for six weeks could provide $70 or more towards lumber and bricks.  $100 can put a roof on a Mission chapel.