Behind and before every vocation to the priesthood or Religious life . . .
there is always the strong and intense prayer of someone: a grandmother, a  grandfather, a mother, a father, a community . . . This is why Jesus said: "The harvest is abundant, but the laborers are few; so ask the Master of the harvest to send out  laborers for His harvest." Matt 9:38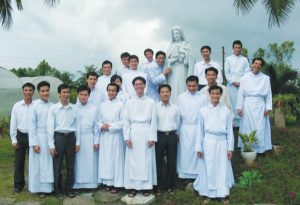 Vocations are born in prayer and from prayer; and only through prayer can they persevere and bear fruit.
Prayers are important for all of those considering their call.  It is through our prayers that those seeking to serve God experience the Holy Spirit touching their lives and giving them encouragement to bring Christ to the people.  Please pray daily, [send your address to our office email at pofaith@archphila.org and request a Vocations prayer card], for all who are preparing for the priesthood or Religious life.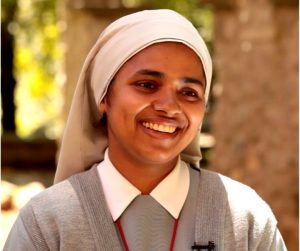 In addition to our prayers, many young Seminarians and Religious living in Mission areas would not be able to continue their studies without the financial support of the members of the Society of St. Peter Apostle  . . . one of the Pontifical Mission Societies.
St. Peter Apostle tries to ensure no Spirit-stirred vocation is turned way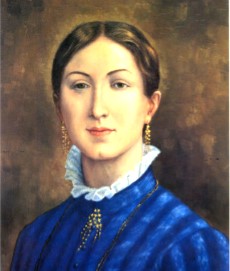 due to lack of financial resources. It was founded was in Cain, France in 1889 by two lay women, Jeanne Bigard and her mother, Stephanie.  These women left a lasting legacy – the support of native clergy in local Churches under the care of the Vatican's Congregation for the Evangelization of Peoples.     
You too can be part of this legacy to help develop the new servants in ministry in local Churches. Through St. Peter Apostle, faith-dedicated students receive support for their education in the form of necessary textbooks, technology, housing, food and medical care.
A donation of $90 . . . 
just one dollar for each day of Summer buys a semester of text books
A gift of $700 provides a full-year scholarship . . . And, as little as $15, covers the cost of a week's formation of a future Sister or Brother.
Donate Today to Support a Vocation to the Priesthood or Religious life day HERE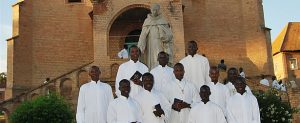 Whatever your donation is, know that you will contribute to growing the Faith in the most vulnerable communities around the world through the witness and service of these future priests and Religious in the Missions.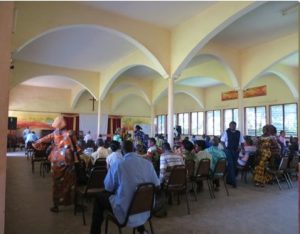 Through your generosity, this year, Cardinal Dieudonné Nzapalainga dedicated a new chapel in the Seminary in his Diocese of Bangui, Central African Republic. A dignified prayer space is essential for the formation of good, holy clergy.  
St. Anthony Major Seminary in Bukoba, Tanzania built a biogas plant to provide fuel for the Seminary's kitchen.  This is an example of the new environmentally-sound sustainable efforts supported by St. Peter Apostle.
These projects and many others like them are funded through donations from international members of St. Peter Apostle, like you.
However, and this is by design, local projects are not 100% funded . . . It is the practice to ask the local village community for its member's support.  As the local community gives to its local Seminary or Religious House of Studies, they become more vested in the success of the candidates and their future ministries. This provides a collaborative bond well before graduation.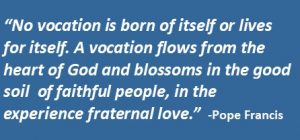 St. Peter Apostle trains young men and women to serve the people in their native countries as priests, Brothers and Sisters. In its first year, St. Peter Apostle sent help for some 2,700 . . . today, some 30,000 Major Seminarians and 10, 000 Religious, mostly in Africa and Asia, receive an annual subsidy of $700 per student.
Remember – the Society of St. Peter Apostle when writing or changing your will.  Be sure that Missionaries bringing the Good News to the people they serve are remembered as a lasting gift in your Name and in the Name of Jesus.